Improve Writing Skills With Grammarly
Grammarly is the most popular writing tool, but if you're wondering how to improve writing skills with Grammarly. I'll discuss in this post.
I have tried the free version of Grammarly for a long and it is definitely worth it! As a content writer and freelance writer, I use Grammarly Premium regularly for proofreading my work. If you really want to enhance your English, you must try Grammarly. It is just free!
Is Grammarly Free?
The basic version of Grammarly is completely free to use and access by anyone. You don't need to pay for a subscription to use all its basic features.
The Grammarly Free version contains some necessary tools for helping you to correct your writing mistakes, such as a spell checker, a grammar checker, and a punctuation checker.
However, the premium version of Grammarly goes beyond the basic grammar-checking features. It lets you set up personalized goals, detect plagiarism, provide synonyms, AI tool and many more.
Things I Liked About Grammarly
Out of other Grammar checkers tools, Grammarly has always been my go-to solution.
Here're things I love about Grammarly:
Real-time proofreading
Extremely easy to use
Supports all major browsers (Chrome, Firefox, Microsoft edge etc.)
Works everywhere with extension
Customizable and adjustable according to your goals
Built-in Plagiarism detector
Comes with AI writing tool -GrammarlyGO
What is Grammarly?
Grammarly is a powerful AI-powered writing assistant that enhances your existing writing skills. It is the most popular grammar checker tool which was released in 2009.
Over the years, it has included from a basic grammar checker into a plagiarism checker as well as advanced writing assistant powered by AI.
It enables writers to improve the readability of their works and rewrite sentences with a click as well. The Grammarly product is available via a suite of desktop, web apps and software plugins.

Features Of Grammarly
Grammarly scans a piece of writing and identifies writing mistakes, grammatical errors and other issues using artificial intelligence (Al). Let's see the features below that get with free version too.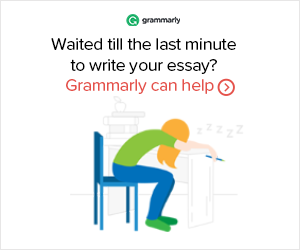 Grammar Checker
Grammar checker is main feature of Grammarly. It fixes grammar and punctuation mistake of all types. It's useful for improving your writing skills. It underlines any major grammar issues.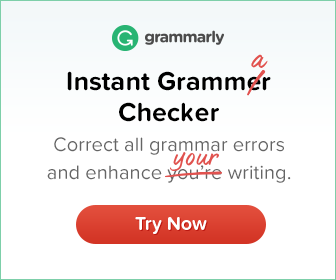 The free version will provide a basic comment about what the issue is, but Grammarly's Premium version provides the grammatical errors with explanation and additional examples.
Spell Checker
Grammarly includes a robust spell-check tool. The spell checker covers variations including American English, British English, Canadian English and Australian English.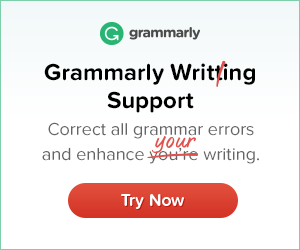 The free version of Grammarly also will underline any typos and basic spelling errors, so you can check your spelling.
Citation Suggestions
Grammarly free and Premium both will generate automatic citations for you. In Premium, it will also correct any common formatting issues in your citations.
Tone Detection
Grammarly offers a tone detector that helps adjust an article or writing style. The tone detector helps tailor the style of business proposals, emails and even Slack messages.
Grammarly Free will tell you what type of tone you're writing in (means formal and informal) but it doesn't include any tone suggestions to help you. In premium you get it.

Integration Options
You can use the premium and free both version of Grammarly in several ways. The simplest way is to use the web app or the desktop app.
Readability Reports
Grammarly scans clunky sentences, paragraphs and passages. It determines the ideal age group for a writing sample. It flags readability issues based on the following.
Word-count
Character count
Reading time
Speaking time
Using AI technology, Grammarly proposes more concise and clearer rewrites for the reader.
Style Improvements
The style improvement is the top feature of Grammarly Premium that will improve the readability and choice of selective words in your content.
Writing Assistant
Grammarly includes an AI-powered writing assistant. Essentially, this assistant scans a piece of writing and proposes fixes and suggestions you can accept or reject with a click. These rewrites enable a writer who doesn't feel confident writing in English regularly such as business email.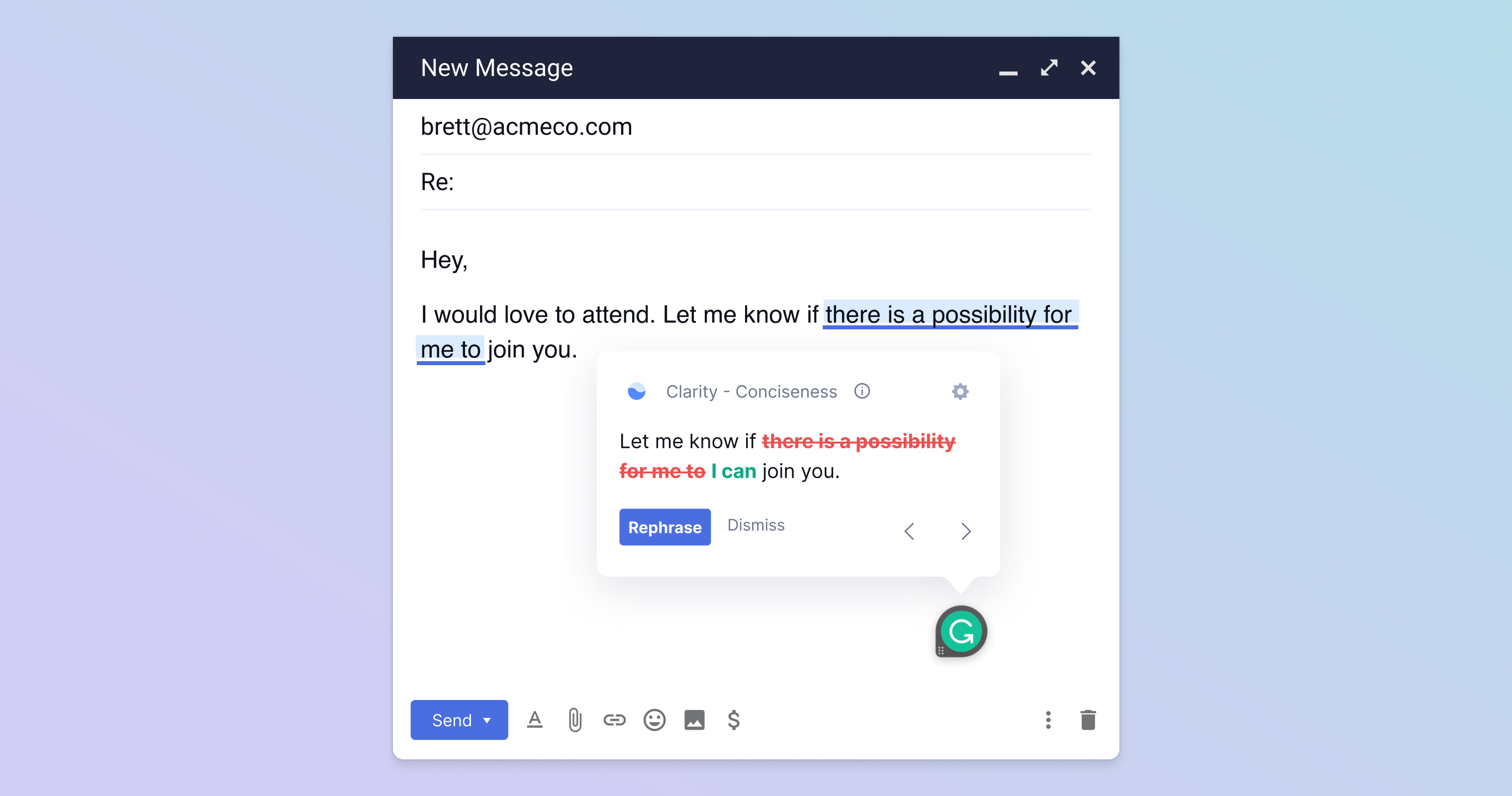 Editing Reports
Grammarly offers a downloadable report you can send to another writer or editor. It provides word count; character count and other readability metrics writers and editors can use to improve a piece of writing.
Plagiarism Checker
Plagiarism Checker one of the most outstanding features of Grammarly Premium. Grammarly detects plagiarism by comparing a piece of writing to billions of web pages.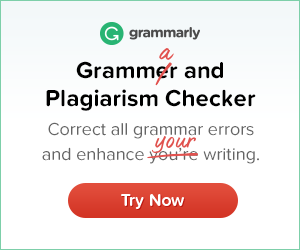 It provides articles with plagiarism scores and links that an editor can check.
GrammarlyGo
GrammarlyGo is a new powerful writing assistant. It works alongside Grammarly as a type of conversational chatbot. Grammarly Premium provides it.
Basically, click on the GrammarlyGO icon and then ask it to make your writing more persuasive, confident, shorter, longer and so on.
Who is Grammarly Checker Good For?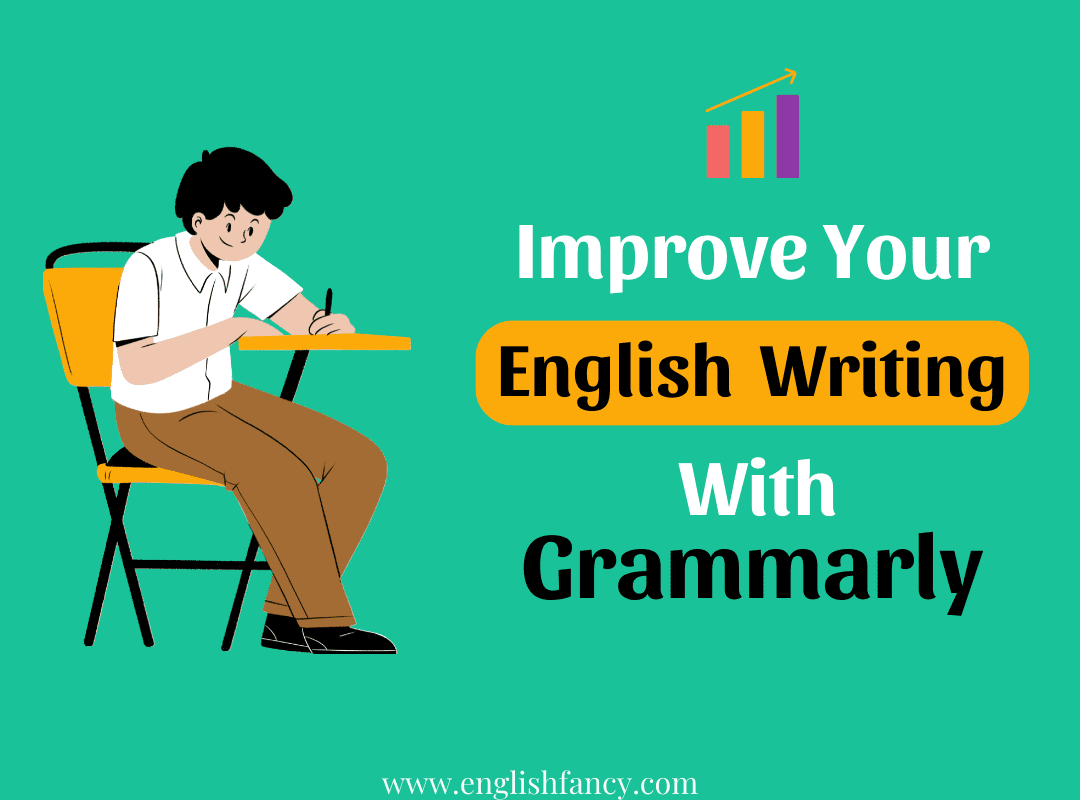 Grammarly is an excellent option for everyone. Importantly, it only supports the English language, so if you're writing in English, Grammarly can be a wise pick.
Whether it is ideation for content creation or improving your existing writing skills, Grammarly can be your go-to pick. Overall, it is best for
Freelance writers
Content marketers
Bloggers
Copywriters
Content publishers
Authors
Journalists
Students
Teachers
Professionals
Business owners
Those who writes in English often
Anyone who want access to AI writing tools
How Much Is Grammarly?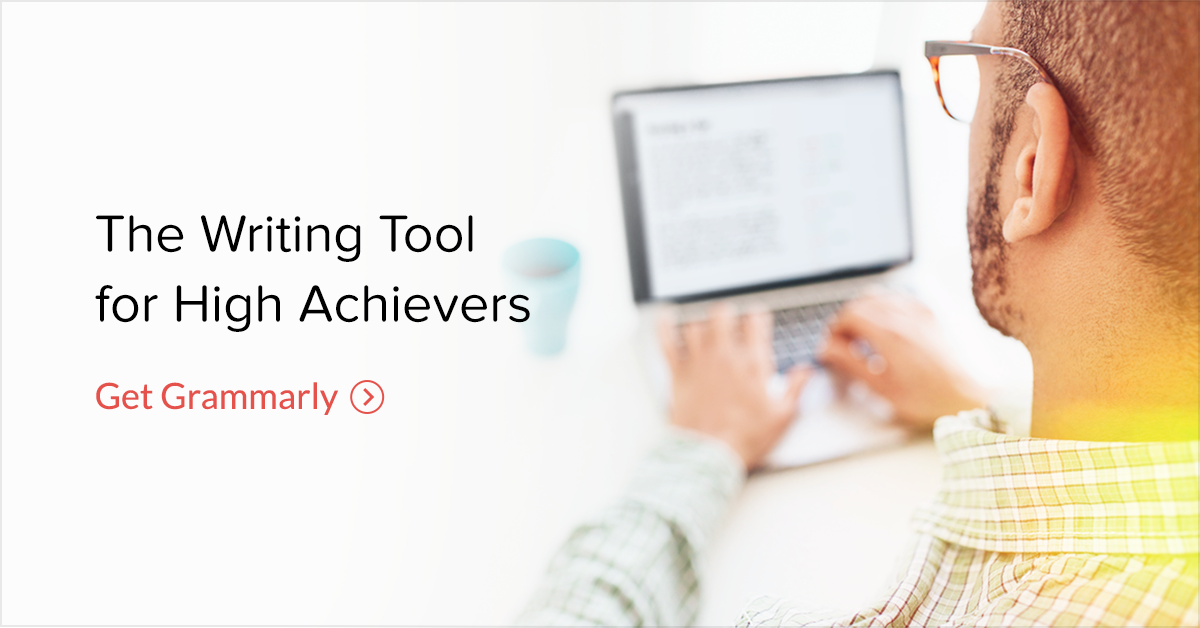 The basic version of Grammarly is free to use. The premium version of Grammarly costs $30 per month. You can $12 per month if you pay an annual fee of $144, but Grammarly discounts are available.
The premium version includes more advanced tools like a good plagiarism checker.
Grammarly Premium monthly subscription costs $30 per month.
Grammarly Premium quarterly subscription costs $60
Grammarly Premium annual subscription costs $144.
A single subscription covers all of Grammarly tools and reports. You should always try the free version of Grammarly before upgrading.
Here are links below:
How To Install Grammarly
Firstly, you can create an account using your Google or Facebook account or your best email address. It's OK to start with the free version. Now, you can easily use Grammarly in several different ways.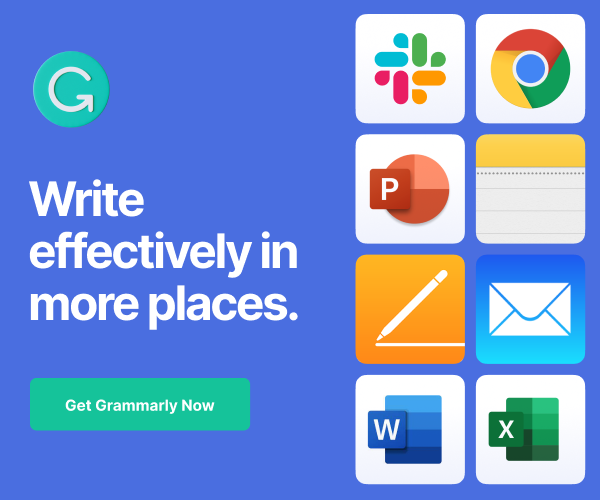 Grammarly Web App
You access the Grammarly web app via app.grammarly.com. Then, paste a piece of writing directly into the web app. It'll scan your writing and propose fixes. Alternatively, you can upload a rich text document into the web app and check it.
Grammarly Apps — iOS and Android.
Grammarly has a keyboard that is compatible with Android and Apple smartphones.
The keyboard will verify your writing mistakes while creating an email or text message. It's great for catching those pesky typos that are so easy to make on phones.
Besides, it has also the features of clever predictions to help you type faster. You can install software from the Google Play Store & Apple Stores as well.
Grammarly Desktop App
You can download a Grammarly's desktop app for Windows or MacOS. These apps require internet access to use. The app works in the background and checks any piece of writing for issues and mistakes.
The Grammarly icon appears when you're editing and writing. Click on it to scan a document in Microsoft Word for errors and other mistakes.
Grammarly Browser Extension (Chrome, Safari, Edge)
Grammarly excels thanks to its popular Chrome, Firefox, Safari and Microsoft Edge browser plugins. After you install the plugin, please log in to your account. Now, Grammarly automatically scans pieces of writing in your web browser.
Grammarly Chrome and other extensions help check emails, social media posts, and anywhere you write online. The link to install the Grammarly extension is right on its website's front page.
Once you install the extension, Grammarly will automatically analyze your writing all over the web such as emails, Facebook, Google Docs, etc. You can use Grammarly on PowerPoint too.
Grammarly Microsoft Office Plugin
Grammarly offers an officially supported plugin for Microsoft Office. Once installed, you can easily check and fix an article, report or email directly inside Microsoft Word or Outlook.
Grammarly Keyboard
Grammarly includes an official smartphone keyboard app for iOS and Android devices. Once activation is done, the keyboard app checks your writing as you compose a text message or email.
It helps to fix errors while working on the go. It also includes intelligent predictions to speed up typing.
The Web Tool
The Grammarly web tool can be accessed by any browser. Once you open the website, you just have to paste your text and wait a few seconds for Grammarly to do its magic.
Grammarly proofreads, analyses, and suggests corrections for your writing in just few seconds and you also have the option to upload a document of multiple pages.
Is Grammarly Easy to Use?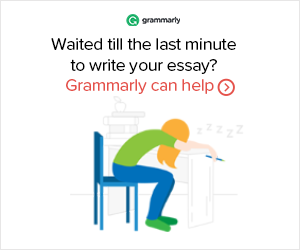 Grammarly is extremely easy to use wherever you write, trust me! It scans up to 100,000 characters in real-time and proposes fixes and suggestions. It offers possible solutions and explanations for protentional mistakes.
You can filter through suggestions based on their importance or score. Then, you can accept or reject requests with a click. Grammarly will help you regarding:
Typos
Confused prepositions
Overuse of the passive voice
Wordy sentences
Repetitive words
Punctuation errors
Common writing and grammatical mistakes
Spelling errors
Lengthy sentences
I am sure it will enhance your writing skills. Click the button to use it now.
Grammarly Premium
When you're ready to upgrade to the paid version, Grammarly Premium contains several additional checks and tools for those who regularly write and publish content online.
It also provides additional writing insights and an ability to set writing goals. It gives more features than the free version. The best Grammarly premium tools include:
The plagiarism report and formatting suggestions
Overused words and inappropriate tone
Readability scores and reports
An advanced writing assistant
GrammarlyGO: it is AI tool
You can easily upgrade to Grammarly Premium for a month and cancel when you're done. Or you could upgrade for the entire year if you need use it regularly, it's your choice.
If I have to rate my overall experience with Grammarly, I would like to give it 9/10!
My View: Grammarly Premium is worth it, if you are a professional writer, marketer, student, or author. If you are out of budget, you can use Grammarly free version that is also good!
I would love to compare Grammarly Free vs Grammarly Premium in another post.
Grammarly Business
Recently, Grammarly introduced a business version of its software. In addition to the features, provided on the premium model, the business edition of the Grammarly software includes:
Admin and user management controls for the privacy and security of your team's work.
Priority 24/7 email support
Centralized billing
Monitoring tools for checking engagement trends
A style guide
Collaboration features
Grammarly for Business is a viable option if you are running a bigger content publishing team or often work with freelance writers.
Note: This post Includes affiliate links that will earn me a little benefit, if you click on them and make purchase (at no additional cost to you).
I provide an honest review based on my experience and are not influenced by commissions.
FAQ:
Q1: Is Grammarly free to use?
Answer-Yes, definitely Grammarly offers a free version with basic grammar and spelling checks. However, upgrading to the premium version to get advanced features.
Q2: Can Grammarly be used on mobile devices?
Answer– Yes, Grammarly has a mobile app that allows users to check their writing on smartphones and iPads.
Q3: Can Grammarly be used on Laptop devices?
Answer– Yes, you can Grammarly use in Laptop as well.
Q4: Does Grammarly only check grammar and spelling?
Answer– Grammarly not only checks grammar and spelling but also gives suggestions for sentence structure, word choice, and overall readability.
Q5: Is Grammarly suitable for email marketing?
Answer-Yes, Grammarly is a valuable tool for email marketing.
Q6: Does Grammarly replace the need for proofreading?
Answer– Grammarly is a helpful tool but should not replace personal proofreading. It's important to review and revise your work manually for the highest quality of writing.